@Hazardic: yup, that's exactly right
@Starbuck: some cars likely have ride height issues. Ill need to investigate.
I'm not on dial up, I'm just on pretty shitty adsl until Tuesday when I am finally getting fibre installed ;)
I'll grab your pack during the week and have a look at it but, not to be a dick, it would probably take me more time to fix your ports than it would to create my own to that level of functionality from the original C2 and SplatPack data. Seriously, it took about half an hour to get Fun Fair's basic geometry in-game using my phone this evening, and most of that was waiting the C2 import scripts, my processing scripts, CMD export scripts and texture conversipn (TIF to PNG to TDX) to run: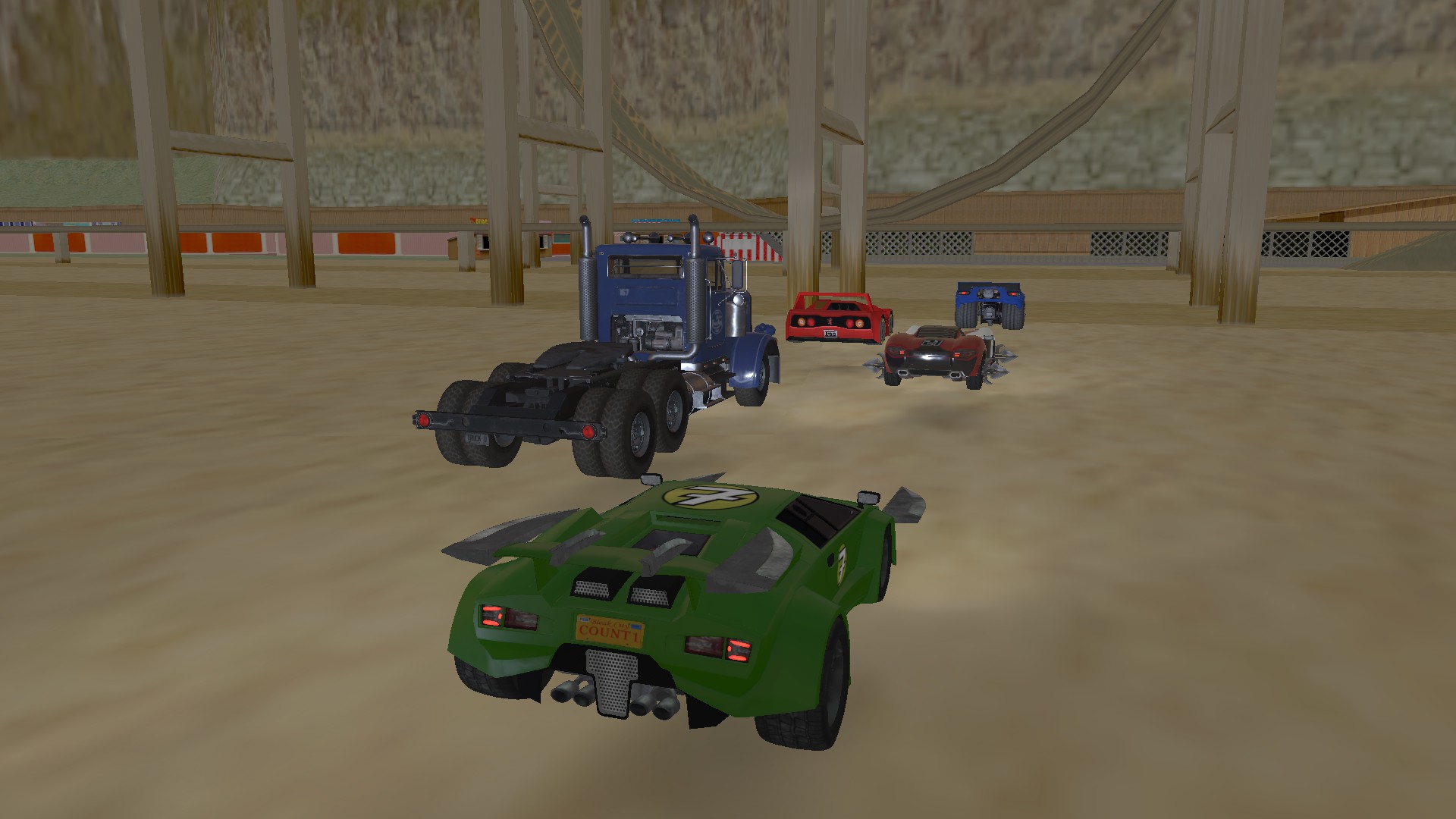 If people want the rest of the classic levels in an empty, barebones form with no Peds, power ups, accessories or routes then i reckon i could knock them out in an evening. Probably wouldn't take me long to knock up some parsing code to read in the SP and C2 level txt files and spit out ped and path data. A bit more work on the maxscript front and I could automate the extraction of non-cars (they all start with & in the level hierarchy) from the levels to populate the accessories and powerups files and I think I've already got code to stitch the quadtree meshes together. With those bits in place there's just a tiny bit of manual jiggery pokery per lecel to get them up to the standard of most of the C1 pack. Doing the C2 levels properly would be a bit more involved because of the smashables and the drones but those could possibly also the automated to an extent.
Drones (cars, rollercoaster, jumbo jet) would be the difficult thing because I would need to create RBA's to animate them along their paths but if an object is animated with an RBA then they can't be knocked around so I would probably have to do them like the Monorail in Outskirts, where the accessory is on a breakable joint attached to an invisible object animated with the RBA.